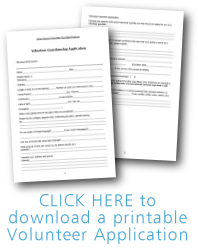 A Volunteer Guardian serves as the legally appointed Guardian of the Person for court ruled incompetent adults. The Volunteer Guardian acts in the best interest of the ward as an advocate and substitute decision-maker in the care and management of medical and personal affairs of the ward.

Activities related to the management of a guardianship include the following:
Regular visitation (at least monthly) where ward lives
Contact/intervention with service providers and family members, as appropriate
Personal decision-making including living arrangements, medical care, and pre-need funeral arrangements.
NOTE: Volunteers have no financial obligation for the ward.